On the first day of June we took a walk around Walden Pond.
Then the kids went swimming. It seemed cold to me!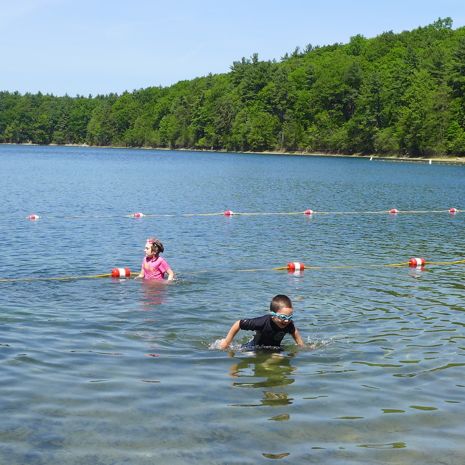 During the week we went to the Scooperbowl for the third time! This year we couldn't head to Boston until after Jane got out from school at 3:00, but the kids acutallly did pretty well. They were excited to ride the subway.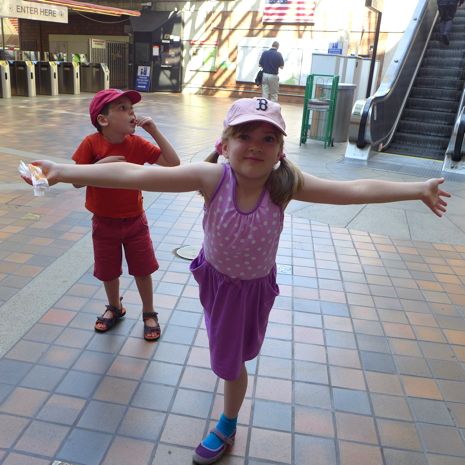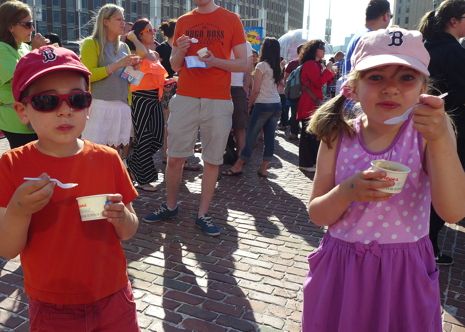 We went with Duncan and Cassidy, and it was a lot of fun.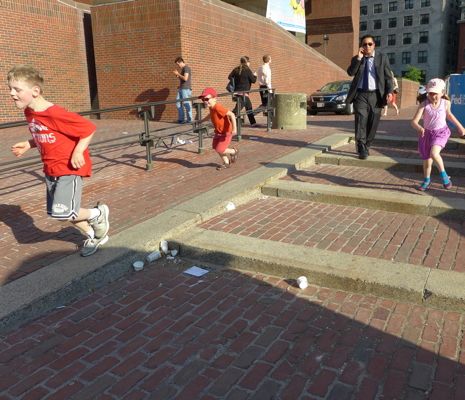 A few days later it was rainy so Colin and Malcolm did indoor mini-golfing. They liked it!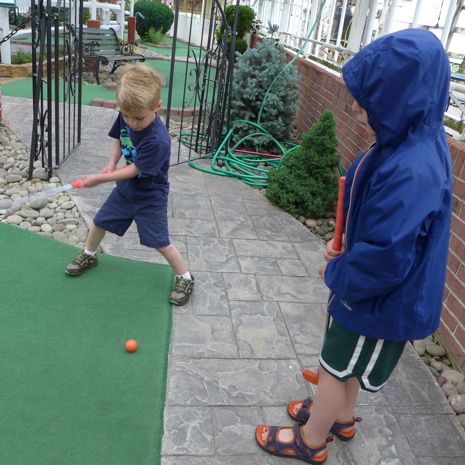 I moved where some of the books were, so of course Malcolm wanted to look at them.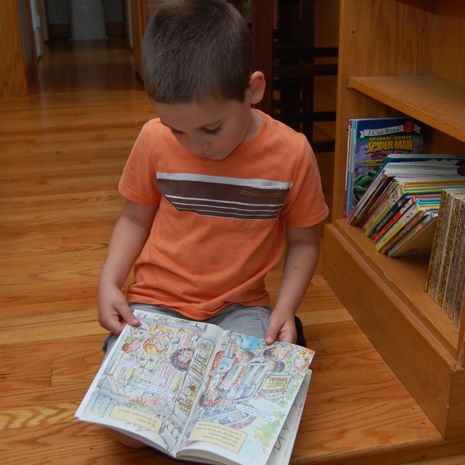 This morning I heard a strange sound like there was a blasting of fire, and I realized what it was and ran outside to take a picture!