The other day was pajama day at school. Jane's pjs were all too small, so we had to buy some new ones for the occasion!
Jane's teacher is getting married so there was a surprise shower for her that day! Jane is holding up her hand to get everyone to be quiet since her teacher was about to arrive.
The teacher is "looping," so most of the same kids will be together next year. It's a great class!
This sums up how Malcolm felt about the bridal shower.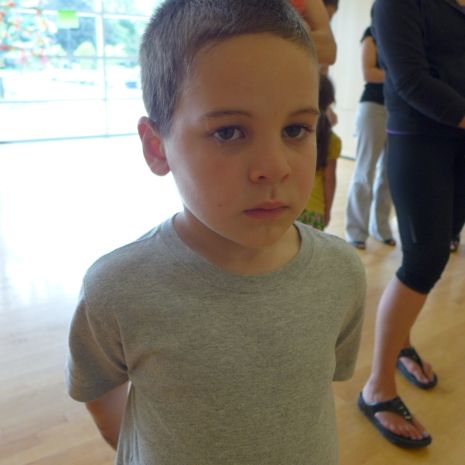 The next day was Author's Day. All the kids read books they had written aloud. Jane's was about a cat named Mouse. She got a lot of laughs, it was a funny story!
Malcolm had kindergarten move-up day yesterday! He got to meet his classmates and teacher. She seems very nice!