Another place I wanted to visit was the Flume Gorge. We stopped there on our way home. I had been with my family as a teenager and I remembered it being quite a sight to see.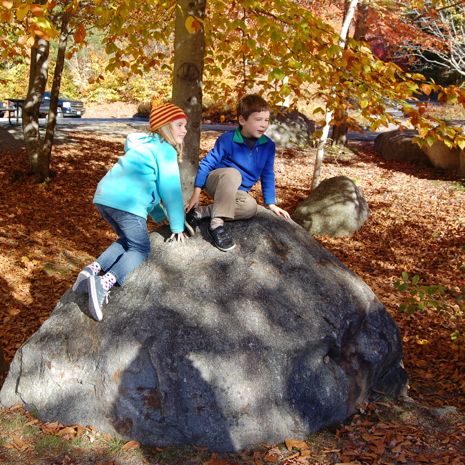 The visitor center looked the same!
We had another cool, sunny day for hiking.
You can't tell from the photos but the kids didn't really enjoy themselves. I think they were tired and worn out, and just done with the trip.
The kids wanted to feel the water. It was cold!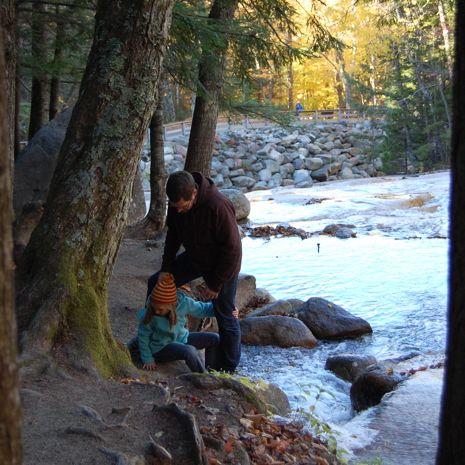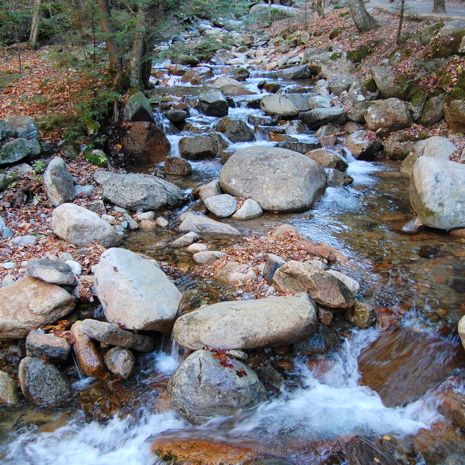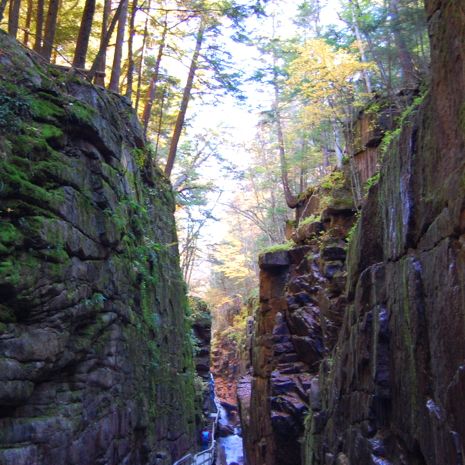 They were excited to watch this chipmunk!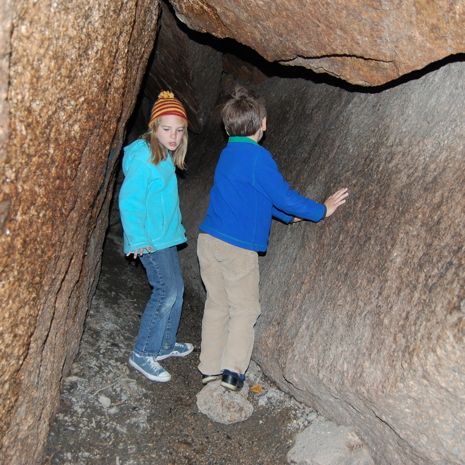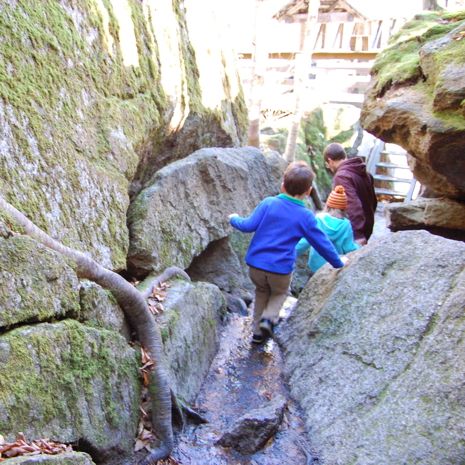 Maybe if we went back when they were older, they'd appreciate it more! It sure was beautiful.