This was the view from our hotel room window!
After not sleeping much, the kids were silly in the morning.
Jane was brave enough to go on the flume ride, but not Malcolm!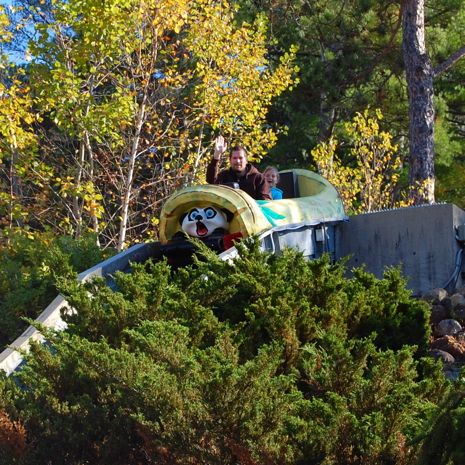 This was a fun place with tons of foam balls that got shot around and fell everywhere.
The kids got to do some digging with these, it was cute!
A train ride is always enjoyable.
I think they would've stayed in the jail all day if we let them!
The kids love when they can drive a car!