Nana visited on the Friday before the big birthday week to see the kids play soccer and celebrate with us. Malcolm got a new fleece that he loves!
Jane got some American Girl accessories.
Malcolm got a bean bag chair. Before we put the cover on the bean bag, he put it on himself like a sleeping bag!
Jane got a new doll!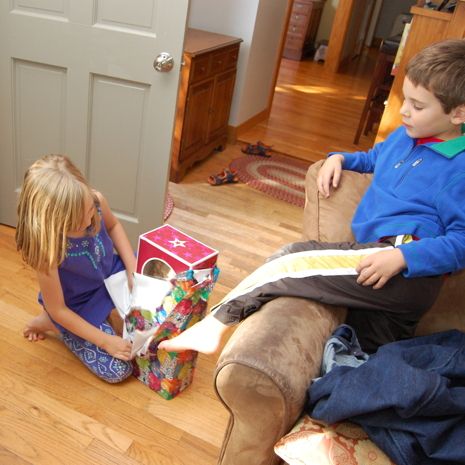 Malcolm decided to run and jump on his bean bag instead of relaxing on it!
There was a mix-up about the doll so we went to the store to exchange it for the one Jane wanted. She chose a doll with straight hair, like hers, and we got the doll's ears pierced! The doll also got a stuffed cat. Jane later named her Anna. Afterwards we had dinner and dessert at the Cheesecake Factory, so it was a fun outing!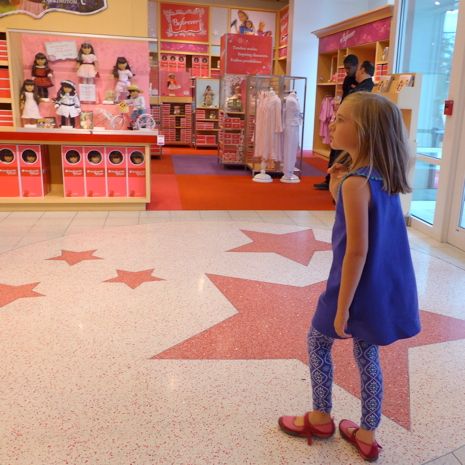 I didn't take any photos of the soccer games because it was drizzling the whole time, but the kids were happy Nana came to watch!