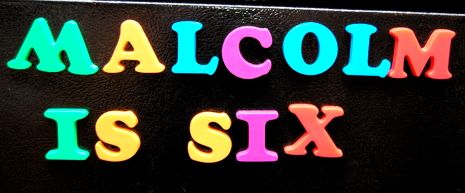 Malcolm turned six last Thursday! I forgot to take a photo of his breakfast but it was coffee cake!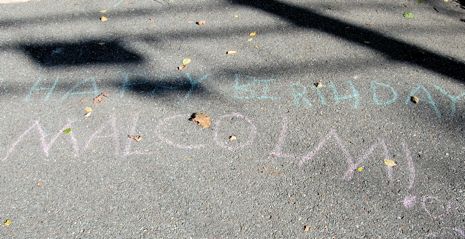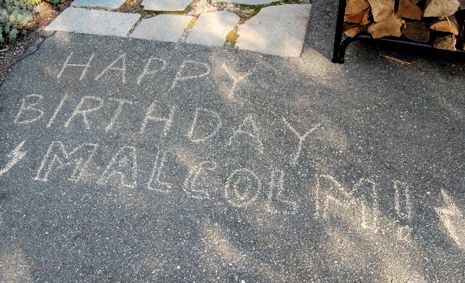 In class they spent the last 20 minutes celebrating Malcolm's birthday.
He opened his birthday book and I read it to the kids.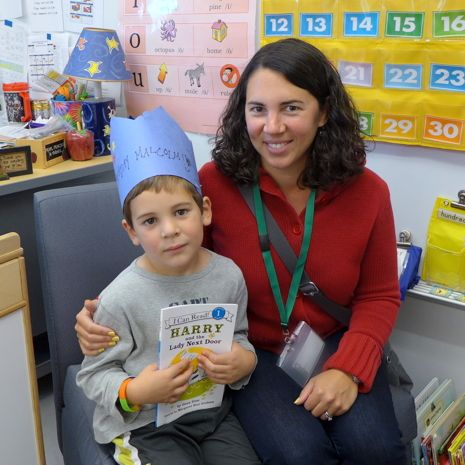 They did a birthday dance!
Malcolm had a lunchtime party after school. His theme was The Flash. It was very hard to find Flash birthday things, so I mostly used red and yellow items.
We actually did find some mini-Flash figurines at the dollar store for the favor bags!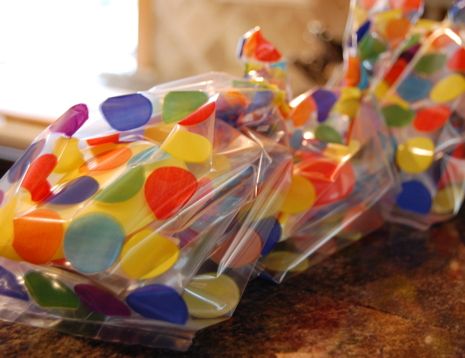 I made Flash masks for all the kids. They're reversible so they can be a different character when they flip it over.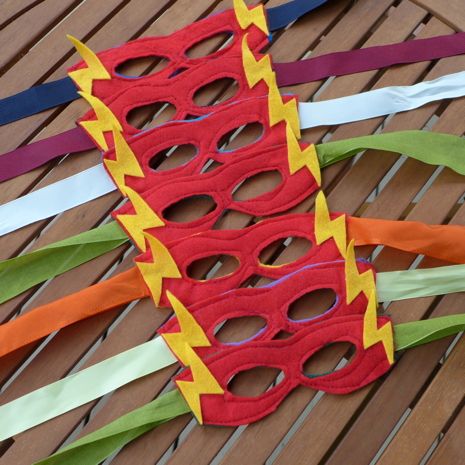 The boys had fun playing with balloons, dinosaurs and trains.
I later realized that the dinosaurs paid a (destructive) visit to the dollhouse.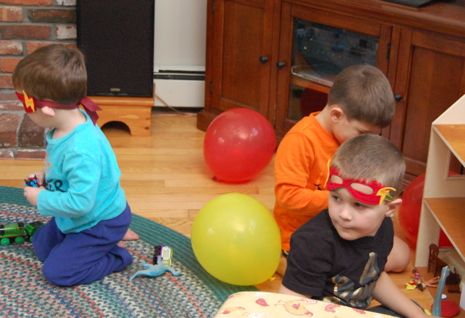 We had grilled cheese, "Flash" juice (cranberry with a lemon lightning bolt), red and yellow peppers, strawberries, pineapple and salad and coffee for the moms!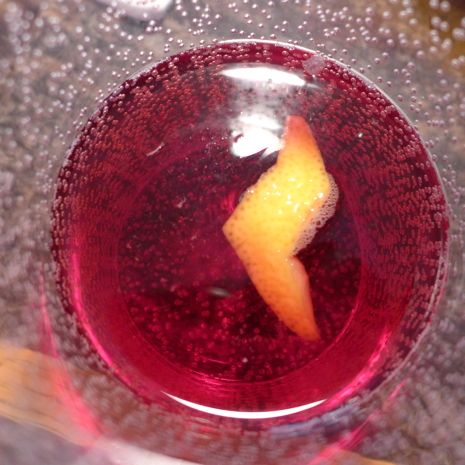 They enjoyed playing outside doing their "superhero training."
A race, of course!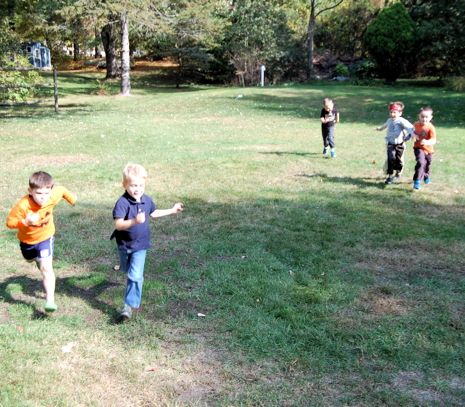 Cupcake time!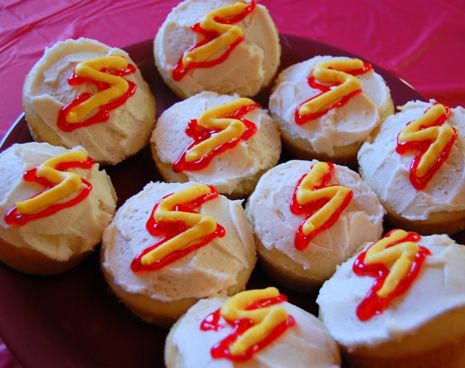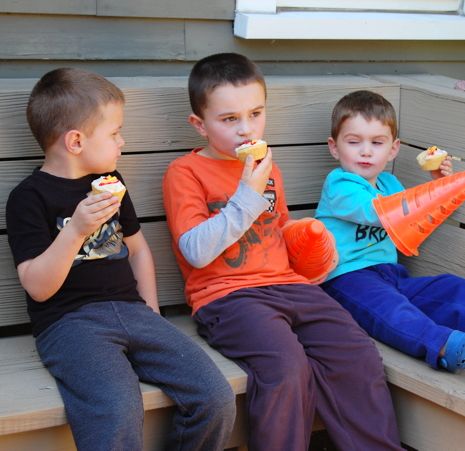 Malcolm was thrilled with all his gifts!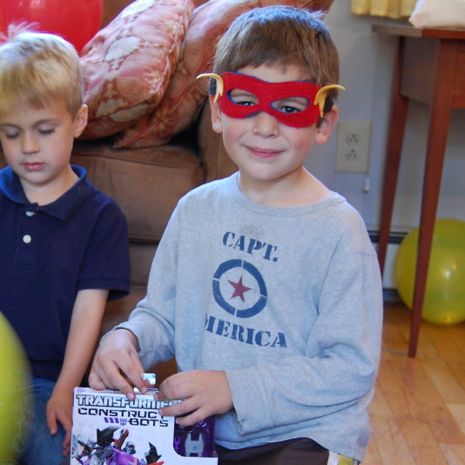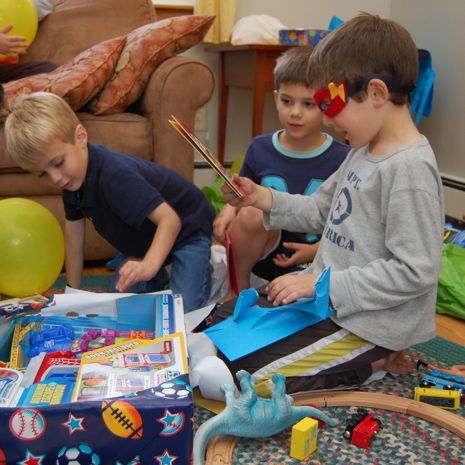 He opened the boxes right away and shared his toys with his friends.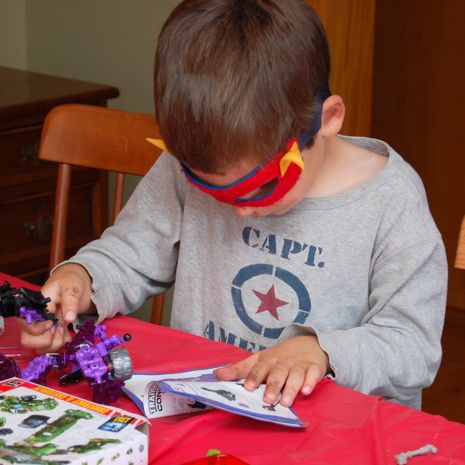 This is what the "dinosaurs" did to the dollhouse. I'm just glad my real house didn't look that bad!
At night Malcolm opened his presents from us and Grammy. He got an erector set like Jane and a robot craft kit.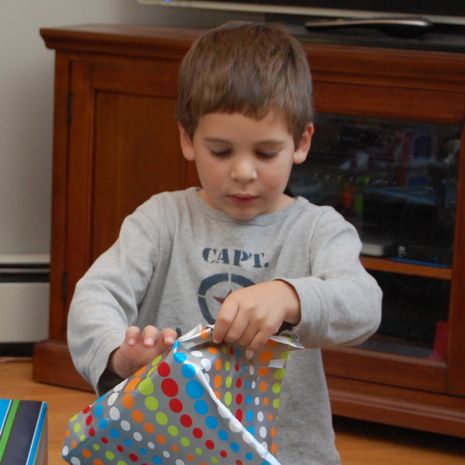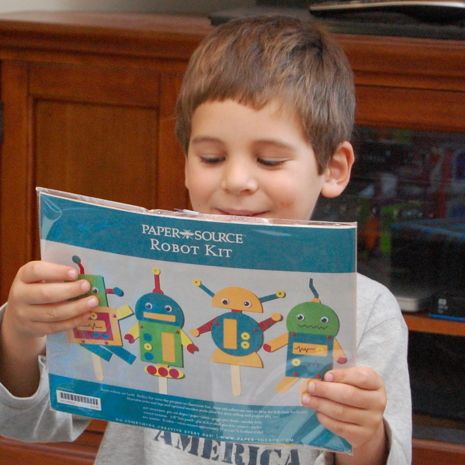 Grammy gave him a karaoke microphone since he says he wants to be a singer when he grows up!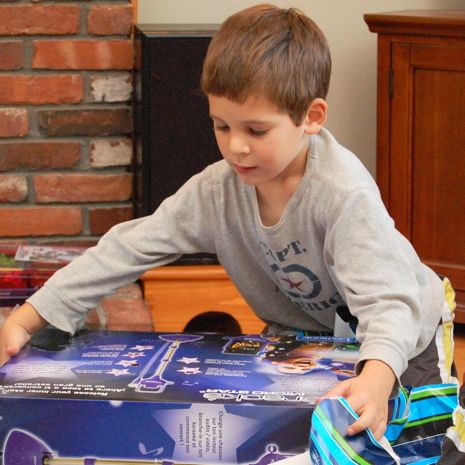 Celebrating birthdays was a lot of fun, but I'm exhausted!