Jane turned 8 last Monday! She asked for blueberry pancakes for breakfast.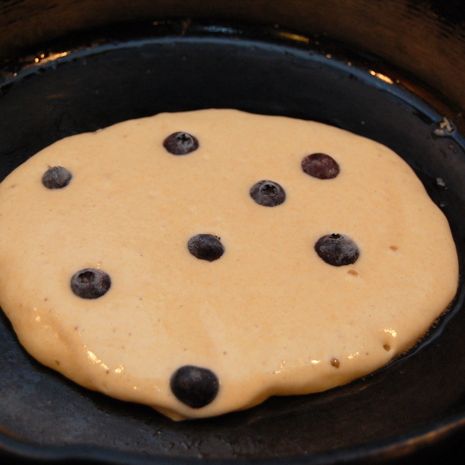 While we waited for the school bus we decorated the driveway with chalk.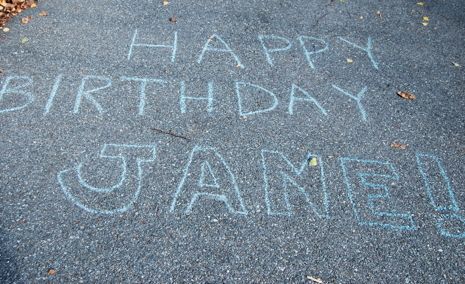 I went to school to see her open her birthday book and read a few chapters.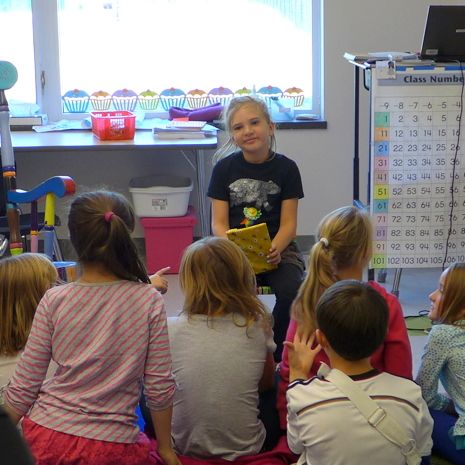 I also got to see the kids play outside during recess!
We had some friends over after school to celebrate. Jane wanted a polar bear theme for her party. I found an idea for an iceberg game on the internet and the kids had fun jumping from one iceberg to another.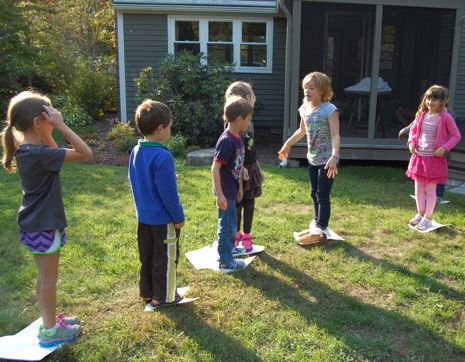 Jane is posing next to her "husband" Keegan. They had a pretend wedding a couple weeks ago.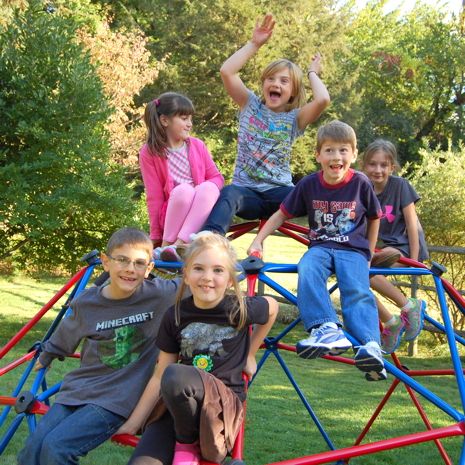 Malcolm had a great time with Jane's friends, too!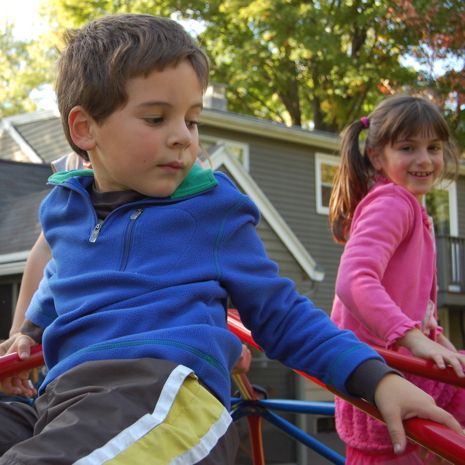 The kids ate Santa Claus melon, which we chose since it's kind of white. Three or four of the kids loved it and the others didn't like it or wouldn't try it, so they ate apples.
Then they had polar bear cupcakes!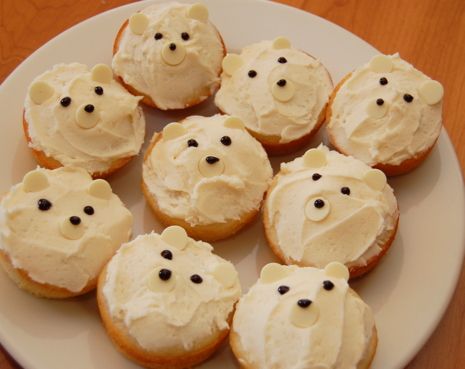 (Notice Jane is wearing her polar bear shirt!)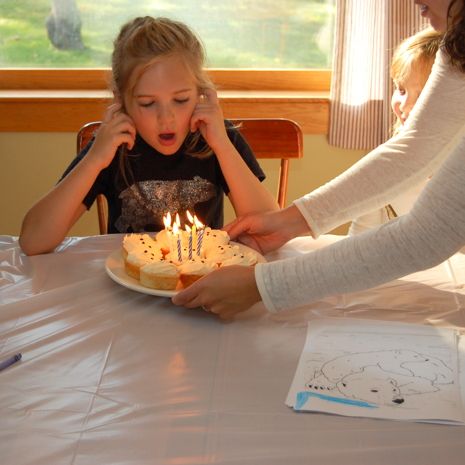 The kids used model magic to sculpt polar bears. Except Keegan, I'm not sure what he was making.
After this the kids ran around the yard screaming and making up interesting games.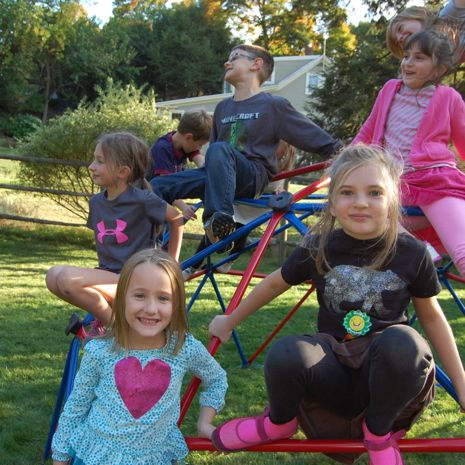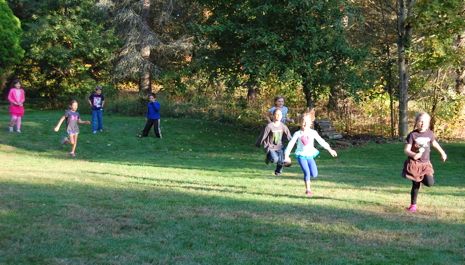 Time to open presents!
Her friends helped her pick up trash and organize the gifts. It was very sweet!
In the evening she opened her presents from us and Grammy. She got an animal mask craft kit, an erector set and a nightgown and bed for Anna!
When I took her braid out her hair was wavy.
I can't believe Jane is already 8!