We woke up to another pretty sunrise on Saturday, my birthday!
We went to Henry's Diner for breakfast. Normally I don't think diners are that great, but this one was! We ended up only having breakfast and dinner most days because we were too full to have lunch.
Afterwards we explored the shoreline.
I saw online that there was a 5k that day, so we went to Oakledge Park to check it out. It turned out the time on the website was wrong so we were a few minutes late, but I still ran anyway. I thought it was fun to run a race on my birthday!
The park had a treehouse!
There was a beach at the park, too.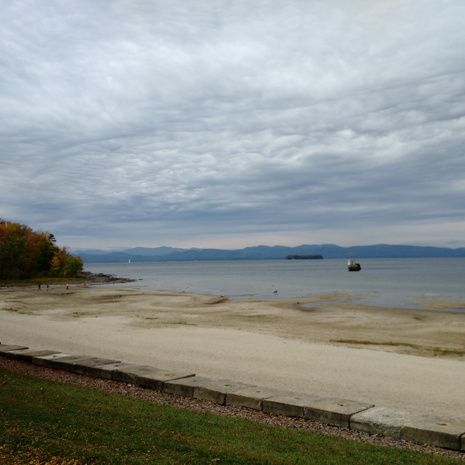 We checked out the Earth Clock. It was cool!
Later we went shopping. The highlight was definitely Lake Champlain Chocolates! We also loved this bookstore.
The kids made Star Wars magnets.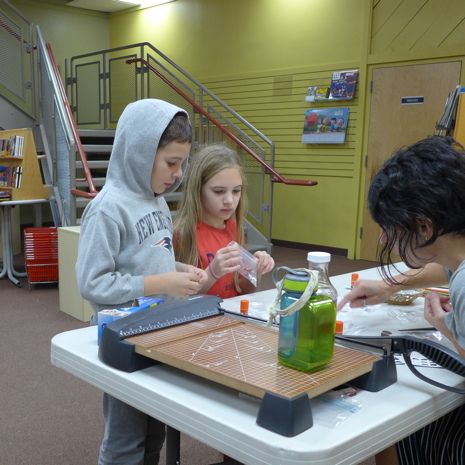 There were some cute sculptures outside City Hall.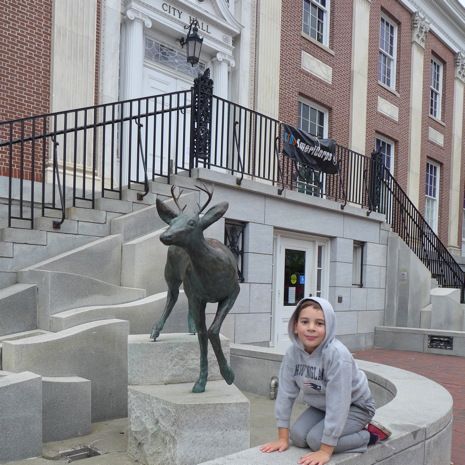 We went to a Mexican restaurant in an old diner for dinner and I got to have some more delicious Vermont beer!
The sunset was pretty again.