I figured it was time to take our annual trip to the Children's Museum. We took the subway and stopped at South Station for a snack before going to the museum.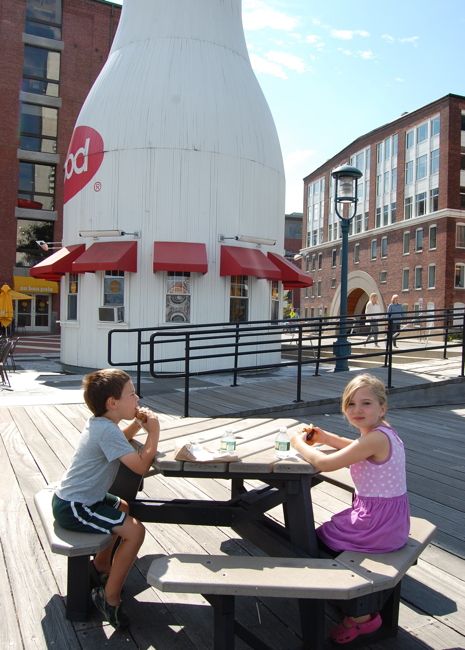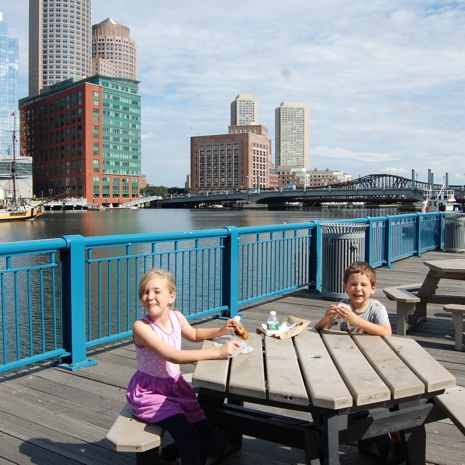 This pigeon was smart to stay under Malcolm since he kept dropping crumbs from his scone!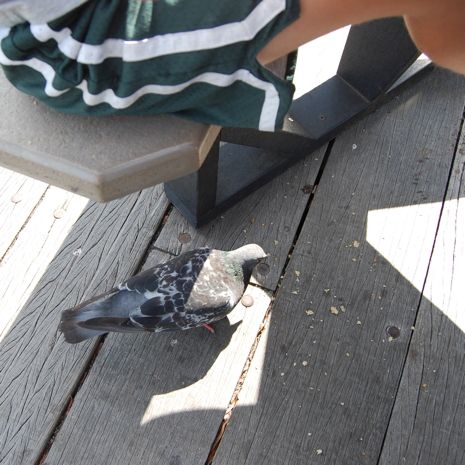 The kids love this dancing game.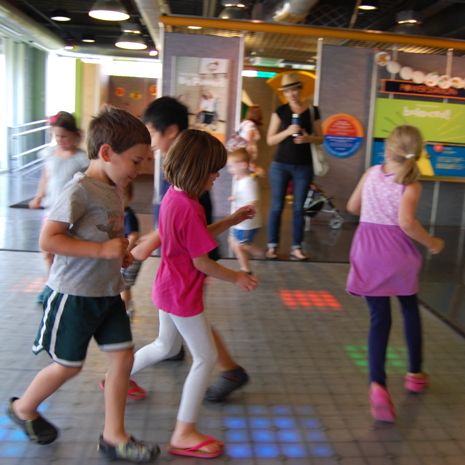 The rock wall is fun, too!
Last year the Peep room was closed. They were glad it was open this time!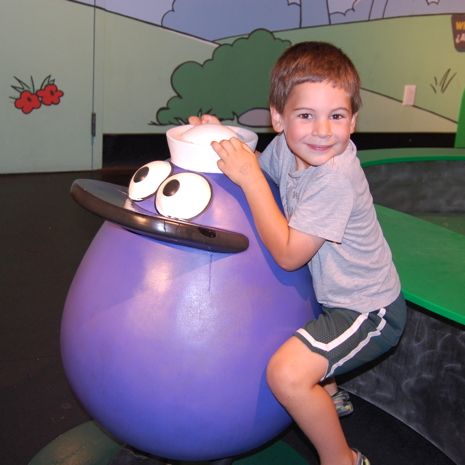 "My Sky" is a new exhibit. Jane and Malcolm walked around the moon.
Malcolm got a lot of work done in the woodworking area.
The kids played with foam building pieces in the art studio.
Jane and I put together this house in the Construction Zone.
I don't think we had been in the barber shop before!
We ate our lunch outside on a wooden pyramid!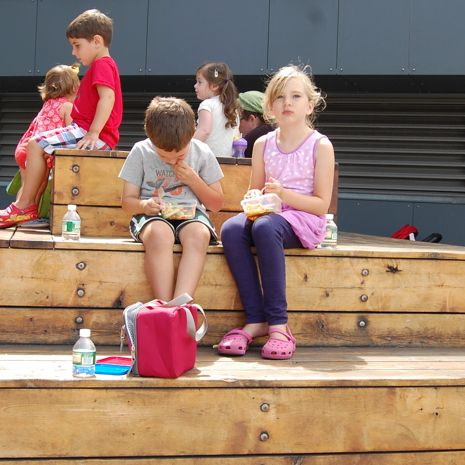 The kids ran around this park and read a story.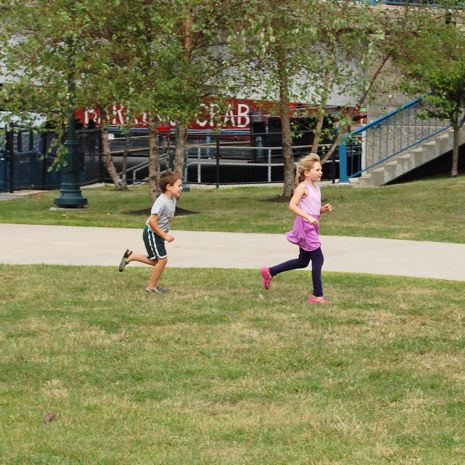 It wasn't very hot out but they still liked the mist.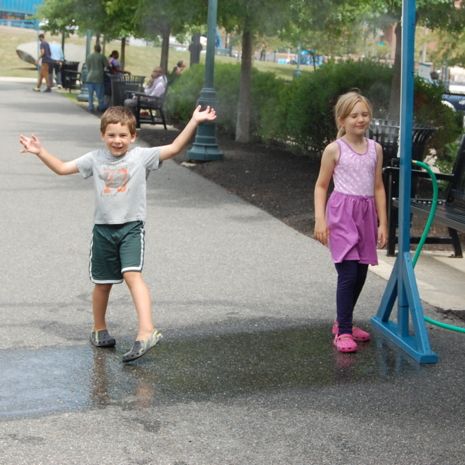 We stopped in the bubble room.
The kids dressed up in the kindergarten room.