Uncle Abe had been to Grammy's house picking blueberries and said there were a lot, so I got up early to pick a bunch.
Around lunchtime we went to see the Portland Sea Dogs with Nana and Rayna. It was a great game and they won!
Here are the sunglasses Jane ended up getting.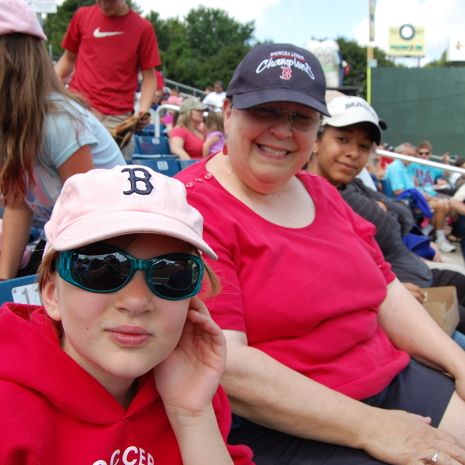 Unless he was eating, Malcolm really didn't have much fun. I will stop trying to make a baseball fan out of him!
Daddy went for a swim with the kids that afternoon.
Malcolm found this unusual caterpillar.
We had a fire and roasted marshmallows that night. The kids stayed up really late and they loved it.