We went to Garden in the Woods last week because there was free admission on Friday. The kids did a scavenger hunt.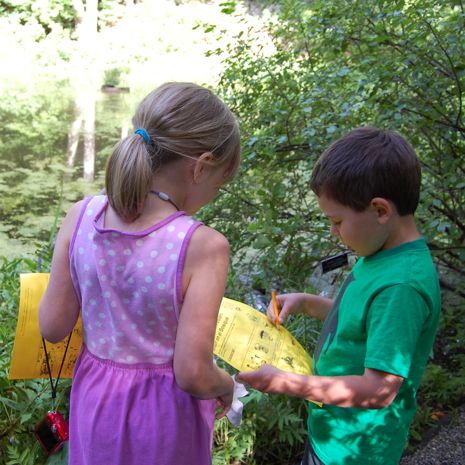 They checked out plants and animals from the pond.
Malcolm ran away several times that day. One time, we found him sitting on this bench.
Jane made a fairy house: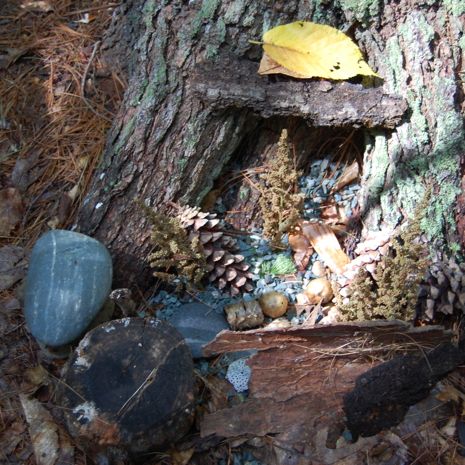 Malcolm made a critter cabin.
They love climbing on the stegosaurus!